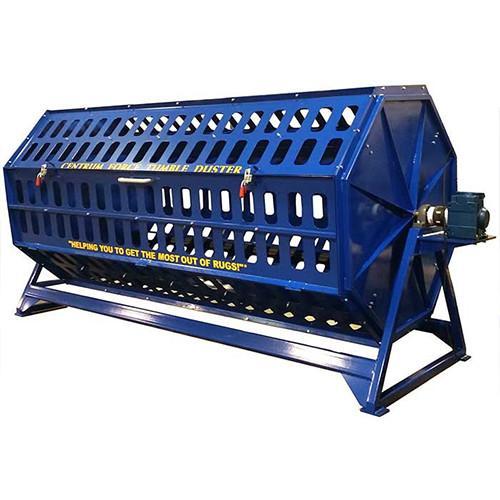 Video Series: Tumble Duster 3
The Centrum Force Rug Tumbler turns a time-proven, old-world tool in the rug cleaning craft into a fresh, contemporary, and highly effective tool for your shop or plant. This well-built piece of equipment both dusts dirty rugs and softens and polishes clean ones.

The Tumble Duster is constructed of powder coated steel and driven by an ultra-reliable Baldor motor, the Rug Tumbler rotates in timed, alternating directions, tossing and gently bending a rug's pile and foundation in a way that enables it to effectively give up embedded soil.