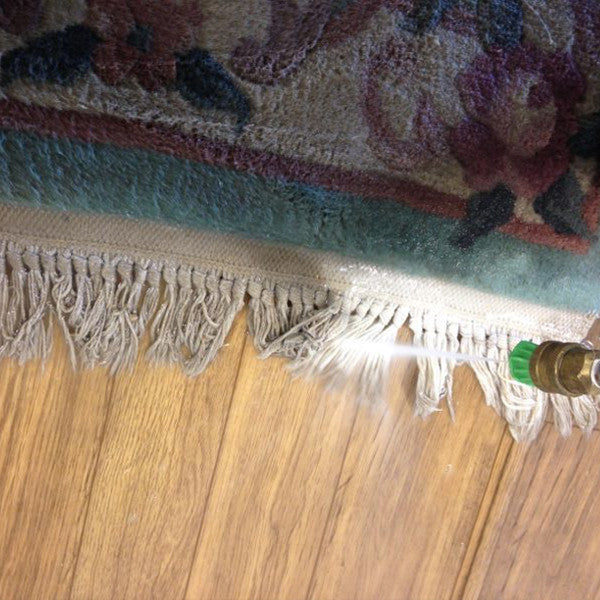 "100% safe on every rug"
"You sent us a bucket of the fringe cleaner some time ago and we made a few tests. It seemed to work pretty well, but my guys decided it was 'too slow' and/or 'too much trouble'. I kind of forgot about it.
A few days ago I had a Tabriz with 6" heavy cotton fringe that was very soiled. I used traffic lane, hot water, a power washer, some bleach and followed with a light strip. The fringes got a lot better, but they still were too grey for me to be happy. I pasted on a layer of the white goo, gave it a 30 min. dwell time and power washed with some hot water. It worked great, the results were perfect.
I went to tell Steven at our place how well it worked and he said, "yeah, we've been using it diluted on fringe re-cleans for a while and the guys really like it. I had no idea."
Robert Mann
R
obert Mann Oriental Rugs
Denver, Colorado