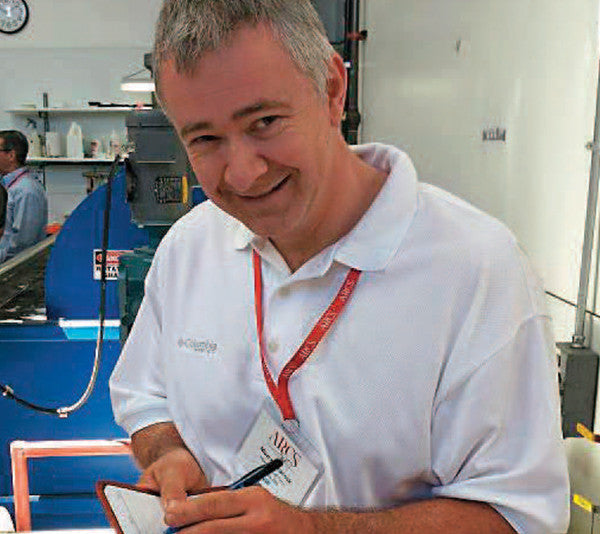 "I've never seen colors "pop" out as they do now."
Murray Peacock, feels the highest standard of carpet care should be exercised at all times. His company, Peacock Rug Care of Ottawa, Canada, has an iron-clad guarantee "we will do our absolute best to meet your standards or we will not invoice you. You won't have to pay."
Murray avoids telemarketing and lost leaders as marketing tools. He has never competed on price alone. It's high quality that makes his company stand out from the competition.
Murray was well aware of the challenges washing rugs in pits presented. He had initially been wary of expanding his carpet cleaning business to include rugs. However, after meeting with Greg Turcotte, co-owner of Centrum Force, Murray was pleasantly surprised to discover there was an alternative to pit drudgery.
Greg was eager to share his vast knowledge of rug washing, and he also had the solution to Murray's problems--Centrum Force's wash tub and centrifuge. Not only did these tools eliminate the tedious labor of pit washing, they were responsible, in Murray's words, "for us going from good to really, really, really good. I've never seen colors "pop" out as they do now."
Lately, customers have been remarking on the high quality of Proclean's service. One customer came into the shop to pick up a rug and said in a loud voice but with a smile: "you stole my rugs! I gave you old rugs, and I only see new ones now."
Murray happily recommends Centrum Force. "I'm totally lacking buyer's remorse."
Murray Peacock, IICRC Certified Master Textile Cleaner
Peacock Rug Care
Ottawa, Ontario