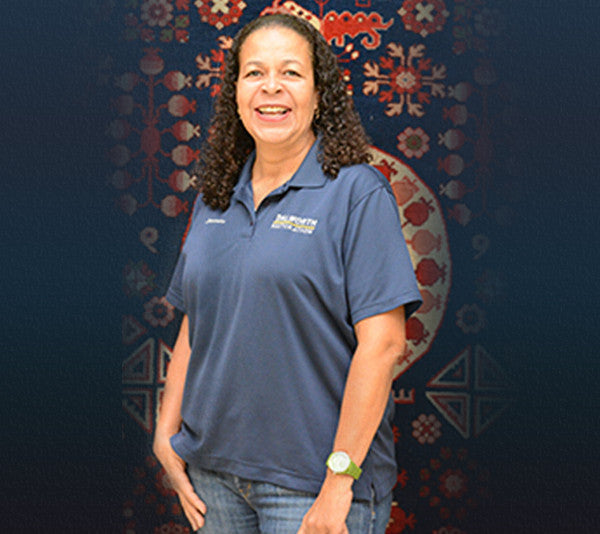 "It will be excellent for our business."
Dalworth Clean began as a residential carpet cleaning company before branching out into all aspects of cleaning. For over thirty years, radio listeners in the Dallas/Fort Worth area have heard the jingle "the next best thing to new is Dalworth clean." The company, which became a franchise in 2004, is committed to its customers and says so, "satisfaction is guaranteed on every job."
Tom Monahan, co-owner of Centrum Force®, talked with Jeannette Jordan, general manager of the rug division at Dalworth Clean, about their new equipment purchases.
She replied. "The equipment allows the division to work faster and more thoroughly, but we aren't cutting any corners, and the rugs are coming out completely clean. Production and quality are way up, and quality is number one with us."
When it comes to cleaning rugs, Dalworth combines old-world craftsmanship with Centrum Force's proprietary process and equipment, which are specifically designed for cleaning rugs. The Centrum Star Rug Washing Tub mimics the gentle motion of hand washing and removes soil without damaging rug fibers. Furthermore, its cleaning agents ensure that dye transfer is impossible when used correctly.
The CENTRI-MAXX® Centrifugal Rug Wringer is the world's first "dual-port" area rug wringing centrifuge. In area rug moisture extraction, this machine is state of the art. No wonder the rugs come out almost dry. When asked about the difference between the pit washers and the new equipment, Jeannette added. "The major difference is time. We're eliminating about two days of work on a rug."
The morale of employees has risen because they now have an opportunity to establish their own workflow, and they do not have to spend time testing color dyes or laying rugs out to dry. Best of all, pit drudgery has been eliminated. In Jeannette's words, "I had three pits & now I have two. Soon I will have zero."
One of the problems with rug cleaning is odor. Dalworth previously had to tell customers they could not guarantee to remove all stains and odors. With Centrum Force® U-Turn, a non-allergenic alternative to the health and ecological hazards of nonylphenol and butyl solvents, they can.
Jeannette sums up. "Our employees are completely satisfied with the Centrum system. And customer satisfaction is very high. It will be excellent for our business."
Jeannette Jordan
Dalworth Rug Cleaning
Euless, Texas