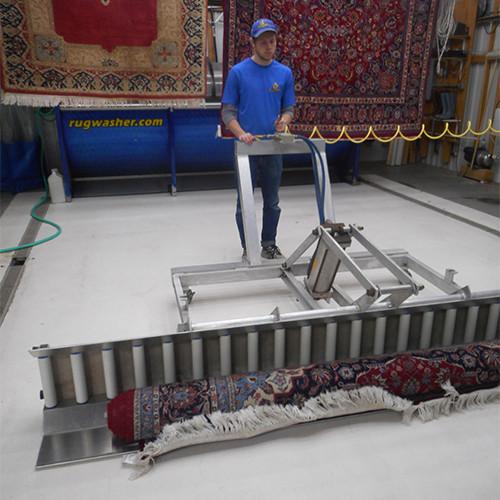 Air Powered Wet Rug Loader | Rug Washing Equipment
MAKES TRANSPORT AND CENTRI-MAXX LOADING OF WET RUGS EASIER, FASTER & SAFER!
Moving soaking wet rugs around your shop can take a big toll on the upper and lower back as well as the arm and shoulder muscles. To ease this problem, Centrum force offers our Air-powered Wet Rug loaders. This innovative device is designed to precisely match the cylinder height of any model of our Centri-Maxx Rug-Wringing Centrifuges. It enables easy and strain-free loading, unloading and movement of rugs across your shop.