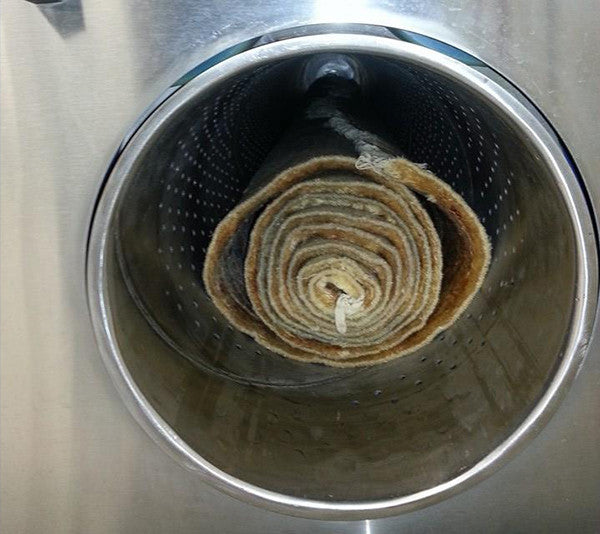 "half the drying time"
"Tom, I am very happy with the Centri–Maxx®. From ordering through delivery, you and Greg have both been more than professional, friendly, and helpful. Making yourselves available to ensure your machine operated at optimal efficiency, went over and beyond what other manufacturers consider appropriate. Knowing you both very well was the reason I came to you to buy my drying tower and. Recognizing your high level of integrity and commitment to quality, I knew everything you claimed about the Centri-Maxx® would be true. I could not believe the amount of water that came out of the rug. When I pulled it from the wringer, I found it hard to believe how dry it felt. It took half the time in the drying room than I was used to, and I did not have to do any fringe correcting–all were clean and white, no browning anywhere. The other thing that amazed me was the rug's softness. The Centri–Maxx® has saved me a lot of time in detailing after the cleaning process."
The members of Centrum Force®, LLC would like to thank all our clients for putting their trust in us.
Thank you,
Linda Plunkett CRS, CFS
AWPOV Rug Specialist, Inc
Brooksville, Florida
July 29, 2007